We can all relate to the difficulty when it comes to getting out of bed in the morning during the winter… Leaving your warm blanket and soft pillows can be really difficult! Some people have admitted that winter is their most favourite season and it is not hard to see why. There's a lot more to winter than Christmas, New Years and the hot chocolate that you get to drink. Winter is also about sharing the warmth and the festivity. We have different ways of expressing ourselves, but there are simple things which can warm the heart of any human being.
Wishes and Blessings has 5 ways to help you bring warmth into someone's life this winter. After all, sharing the warmth increases the warmth!
1.Nature and Nurture!
There is a direct correlation between temperature and mood. You are always happier when you are warmer. Physical temperature directly affects our physiological condition. Research shows that a lack of sunlight and a drop in temperature can lead to Seasonal Affective Disorder (SAD), a mood disorder characterized by depression. This winter, make sure to step into the warmth of the sun, whether it be for a small 10-minute break between work or a Sunday picnic in a park nearby. If you see someone who might be displaying signs of melancholy or moodiness, take them along! What we recommend is spending some time with underprivileged children at a shelter. Spending just half an hour with these bubble, energetic and enthusiastic kids can boost your mental health for a month!
2. Care for the Elderly!
Winters are especially harsh for the older generations. The low temperatures exacerbate their ailments and conditions, and those who suffer from arthritis and rheumatism are affected even more. Spend some time with the elderly in your family; share a warm cup of coffee or tea with them. If there are no elderly in your family, you could always visit an old age home and spend time with the residents. Spend a few of your winter holidays with those who have a lifetime of stories to tell! Very little can compare to sitting in the sun with someone who has seen a lot of life and has a lot of wisdom and experience to share.  If you cannot find the time to take out for a physical visit, you can always collect warm clothes and blankets to donate to these shelters.
P.S. Click here to read about Urvashi Jain's experience at an old age home!
3. Share the Festivity!
Winter means that there is a lot to celebrate! Christmas, New Years, Lohri… festivities abound! Share a glass of hot chocolate with family and friends, fill up on halwa, gajak, almonds and peanuts. Want to do something more adventurous and fulfilling? Dress up as Santa Claus and surprise children at orphanages and shelter homes! The joy that comes with seeing their faces light up with happiness and excitement is incomparable.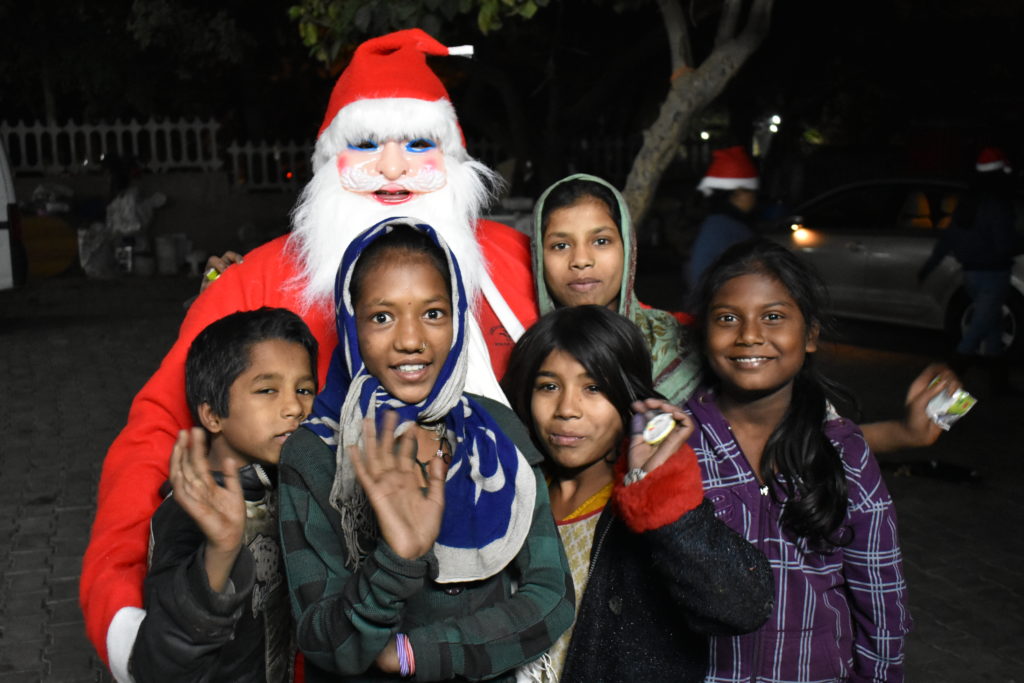 4. Organise a Donation Drive!
Be proactive and organise a collection drive at your local community, school, college or office! Encourage people to give their old winter clothing, blankets and donate the collections to a trusted NGO. Wishes and Blessings distributes all donated items to shelters that are home to numerous poor and underprivileged children, women and men. The beneficiaries love receiving clothes that keep them warm and toasty!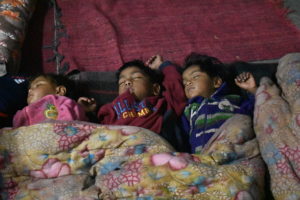 5. Be a Part of the WB Winter Drives!
Winters can be brutal to those who do not have a home or resources to keep themselves warm. The poor and homeless face many health related issues due to the extreme temperatures, and sometimes perish. Wishes and Blessings carries out winter relief work under project '10 Fridays, 10 Drives' wherein for 10 consecutive Fridays, from mid-December to mid-February, we bring warmth to people living in shelters by distributing socks, gloves, shawls, blankets and food that provides 'warmth'. Beneficiaries include the poor, homeless and abandoned elderly. You can volunteer to be a part of the distribution drive and see, first-hand, how giving even something small like a pair of gloves brings so much joy into someone's life!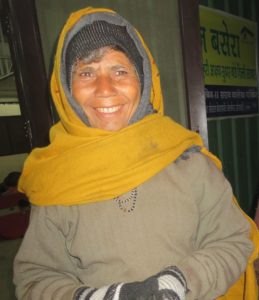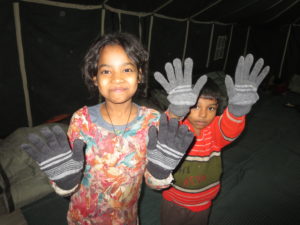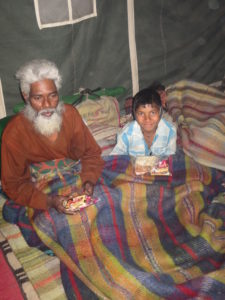 How do you plan to spread warmth this winter? Let us know!
if you want to volunteer to be a part of the 10 Fridays, 10 Drives, get in touch! We would love for you to be a part of this unique initiative.