I am blessed to have a loving family. We are very close and act as pillars of support for each other, especially my grandparents who have always been very supportive and caring. It wasn't until much later in life that I realized that not all families are like mine. As I grew up, I was exposed to a world where children would abandon their elderly parents, parents who gave every bit of their life to nurture their kids. I just could not understand how someone could abandon their parents, their caregivers, without a second thought. As our parents age, they need even more care, love and support, and to abandon them at this stage seems cruel to say the least. If parents cannot turn to their own families for love and assistance, what is the world coming to?
Wishes and Blessings works on a number of causes, one of which is the care and rehabilitation of the elderly abandoned in Delhi/NCR. As part of this endeavour they built their first old age home for elderly women, 'Mann ka Tilak', in April 2018. All facilities are provided free of cost to ensure that the residents live a life they truly deserve, a life full of dignity and respect.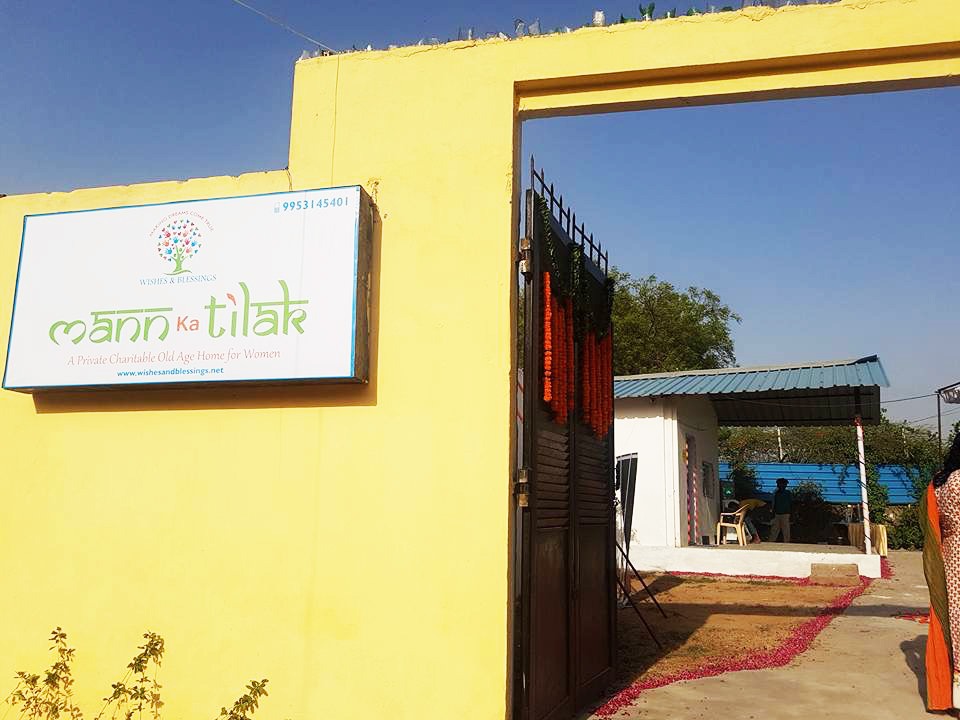 Finally, I got the chance to visit Mann Ka Tilak on the occasion of Ashtami Pooja. As I entered the home, I felt a different sensation in my stomach. I was anticipating a lot of things. In the beginning I couldn't talk much to anybody as I was just scanning the whole environment with my own eyes. It was like any of the homes that Wishes and Blessings runs, or perhaps even better. There were separate areas for eating, for recreation, for watching TV and playing carrom. Soon I approached the garden area, where all the ladies were seated. Their eyes looked tired but they still greeted us with big, warm smiles.
To break the ice, we started with a round of 'Antakshari'. The energy and enthusiasm were infectious. It was a different kind of satisfaction altogether, to hear their joyous laughs, and to see their toothless smiles, contrary to when I first saw them. At that moment, I felt that we had achieved something bigger, something memorable with this visit.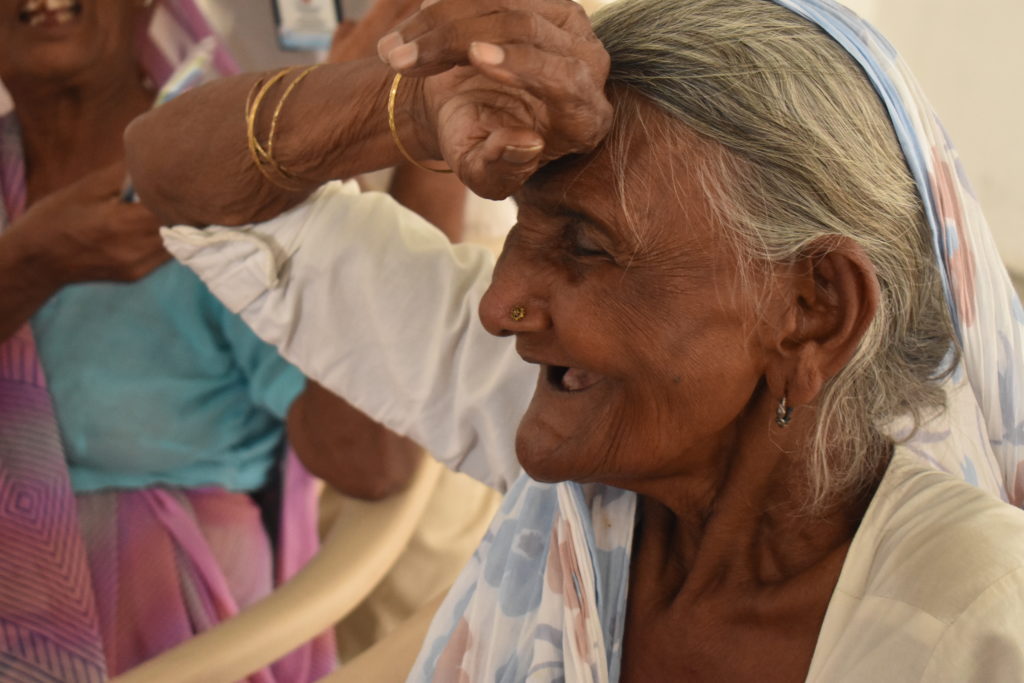 After that we had an interactive session where we asked them to tell us their life stories. Each amma's story was more heart wrenching than the previous. But surprisingly, only one resident, who had just recently joined, wanted to recollect her bleak past. The rest only had stories full of love and happiness, stories about their lives at the new home where within just a small amount of time, they built a loving family of their own. They had no complaints or regrets, and it was such a contrast to how we complain about small, everyday matters.
Soon, the time arrived to bid farewell. All the ammas blessed each member of the Wishes and Blessings team, and we left with full tummies and even fuller hearts.
The visit left a deep and everlasting impact on my conscience. I felt more sensitive towards the elderly. I realized the importance of effortless and never-ending love. We always have love for our near and dear ones, but I discovered a strange love for a bunch of unknown people. This visit made me understand that a little love, compassion and care is all they wish for and in return they had immense blessings to give to us.