Valentine's Day is here – a day when people rush to declare their love, or despair about their singlehood. The tradition of celebrating your love has moved from just one day and now a whole week is dedicated to celebrating your love for your near and dear ones. It is now very common to see people gifting each other large presents to demonstrate their love.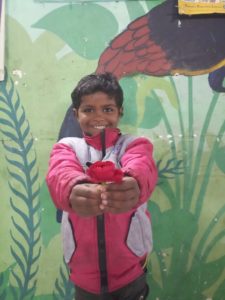 But what happens to those who no longer have someone to love, someone to call their own? They no longer have someone to love, and neither do they receive love.  Wishes and Blessings set out to redefine Valentine'a Day, and extend the circle of love.
The Wishes and Blessings old age home, Mann ka Tilak, is home to many elderly women. Many of our ammas have been abandoned by their families and loved ones. Thrown out of their home, they only have memories of families that ended up betraying their own blood. At Mann ka Tilak, they find a new community, family and home to call their own. However, one can never have too much love, and Wishes and Blessings is determined to give these ammas all the love and care they deserve.
Blogarity
To start the week of love on an exciting note, Wishes and Blessings held its first 'Blogarity' at Mann ka Tilak on 2nd February. Blogarity was a fun amalgamation of blogging and charity wherein bloggers were invited to interact with the ammas and build new memories that would last for a lifetime.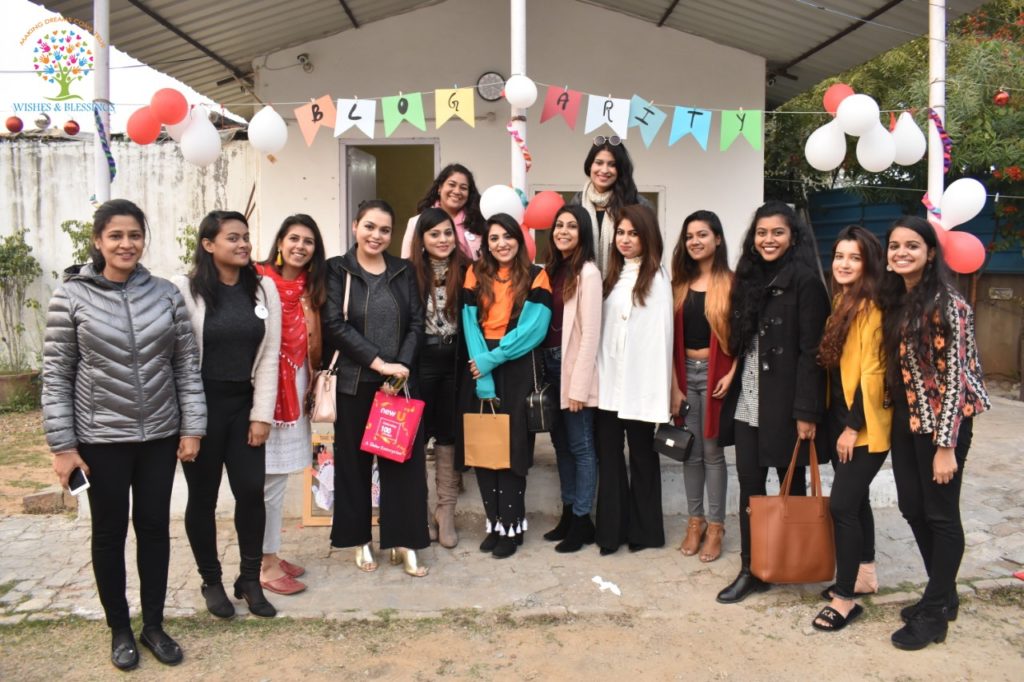 Participants of Blogarity had an amazing time with our ammas. They learnt about the dismal situation of abandoned elderly in India, and how Wishes and Blessings is making a difference. A fun activity was organised for a wholesome interaction between the bloggers and the ammas. The bloggers drew outlines of the ammas' hands and then decorated them with the ammas' favourite things. The day ended with lots of hugs and blessings from the ammas, and the bloggers left with full hearts and a bank full of unforgettable memories.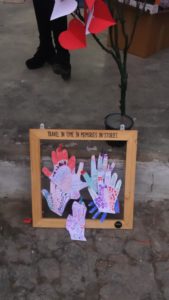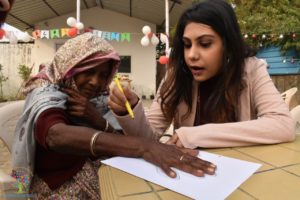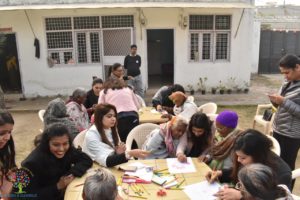 What does Delhi's youth think of Valentine's Day and celebrating it with grandparents?
Valentine's Week was made more exciting as the Wishes and Blessings team went out on the streets of Delhi to find out what the people thought of love, Valentine's Day and celebrating the day with their grandparents.
Interviewees enthusiastically participated, and a wide variety of opinions came through. Many were left stumped when asked when was the last time they said, "I love you" to their grandparents. A myriad of emotions and feelings were captured in the video, some were uplifting, some were heartbreaking as many
The video was a call for everyone to show love and appreciation for those who have been forgotten. Most of us often get lost in our busy lives and forget about the ones who have helped us grow. Through a specially designed campaign, many people redefined love by remembering those who had been forgotten. Many participants shared heartwarming stories and memories of their elders.
Wishes and Blessings is determined to bring positive change into the lives of the abandoned elderly, to ensure that they can live a life of dignity and respect, a life they deserve.  Join us and help us reach out to as many elderly abandoned women as possible. Get in touch!