World NGO Day is celebrated every year on the 27th of February across the globe. The tagline for this day is 'Celebrate, Commemorate and Collaborate'. This day is used by organizations to give in-depth knowledge of NGOs, how they work and why there is a need for them in our society. The main aim is to inspire people to become more involved with NGOs and bring about change together. Wishes and Blessings is celebrating World NGO Day by telling YOU what really goes on in an NGO. Here are 5 myths about NGOs, and we are out to bust them!
NGOs are actually money making organizations.
The phrase 'money makes the world go round' is true. In the 21st century, nothing can happen without money, and this is applicable to the social sector as well. However, what is most important is that these organisations are not for profit. Funds are used to help those who need help, to aid the underprivileged, to lift the disempowered. Wishes and Blessings is committed to complete transparency and accountability and all funds and donations are used to help underprivileged and homeless men, women, children and elderly.
Only old people/ people with a lot of experience can work for an NGO/ only people who don't get a job somewhere else get jobs here/ its only meant for a gap year
Come over to the Wishes and Blessings office! Everyone has given up lucrative jobs to work in the social sector. The best example is our founder, Dr. Geetanjali Chopra, who gave up a cushioned job to start an NGO from scratch. The office staff is a group of young and talented individuals ready to bring change to society. Many employees have started working immediately after graduating, and have never regretted that decision even one bit. The vibe is energetic and enthusiastic. We work hard, and play hard as well!
The work is boring, easy and not competitive and doesn't offer rewards.
The social sector can never be boring. It is brimming with different people belonging to different regions and backgrounds. Everyone has their unique story to tell, their own sorrows, griefs and triumphs. And this is what makes the work difficult too- to see so much poverty and illiteracy, to see social evils spreading is not a welcome sight. To see crying faces, hands stretched out for the simplest of things like food and water… it would affect even hearts of stone. The work is tough, but this is what makes the rewards so much sweeter. To see tears turn into smiles, to see a street child win merit for standing first in class, this is what motivates us to work even harder for the underprivileged.
It's easy to get funds.
Fundraising sounds easy in theory. In practice, it's not the easiest thing to do. It is relatively easier to fundraise for a specific event- an underprivileged child's birthday or raising funds for surgery. However, it is more difficult to find donors who are willing to donate on a regular basis. This goes back to the many myths surrounding NGOs. People are worried that the money might be misused. Wishes and Blessings has more than 9 focus areas and more than 15 projects dedicated to aiding the underprivileged. All projects are long term programmes and require long term funding. We are always on the lookout for organizations and individuals who are like-minded and are willing to bring about positive change in society. By forming long term partnerships with them, we are able to overcome the prime hurdle of funding and can then focus on the future of the projects and the heights they can achieve.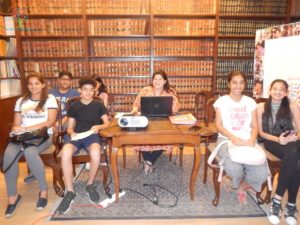 It's better to help someone directly than donate to an NGO.
This is a very common misconception. There is a reason why begging is illegal. Very often street children are forced to beg, and if someone does give them money, it actually goes to their ring leader. The money is not used for their welfare, and they are left starving. Sometimes the children use the money to buy drugs or other substances. Directing the funds through an NGO prevents all of this from taking place.
Join us today and vision the difference you are making in the lives of the underprivileged!