Have you ever wondered what it would be like to visit an old age home or a shelter for children?
Read on to find out how charity entered Tatsiana's life and her experience at not just one but two shelter homes run by Wishes and Blessings!
---
At Roadhouse Cafe, we were planning to give back to the society from the time the cafe was just a projection. My husband Rohan and I have been in the hospitality industry for a long time, and have always a been a part of a lot of charity projects at our previous jobs. Hence, when it came to his own business, there was no question but to do something for others!
To my surprise, it wasn't an easy job to do. The monetary aid was accepted everywhere, but not many would invite us over and let us interact and get to know those in need.
It was certainly a positive change when we got to know Wishes & Blessings. I was very impressed with their professionalism from the get-go. The conversations were always followed up on, and a warm welcome was extended.
Firstly, I visited Mann Ka Tilak, the old age home. That's when I knew for sure, I wanted to continue my association with WB. The ladies they take care of seemed very happy, the premises were clean, and anyone could come and visit them and spend time there.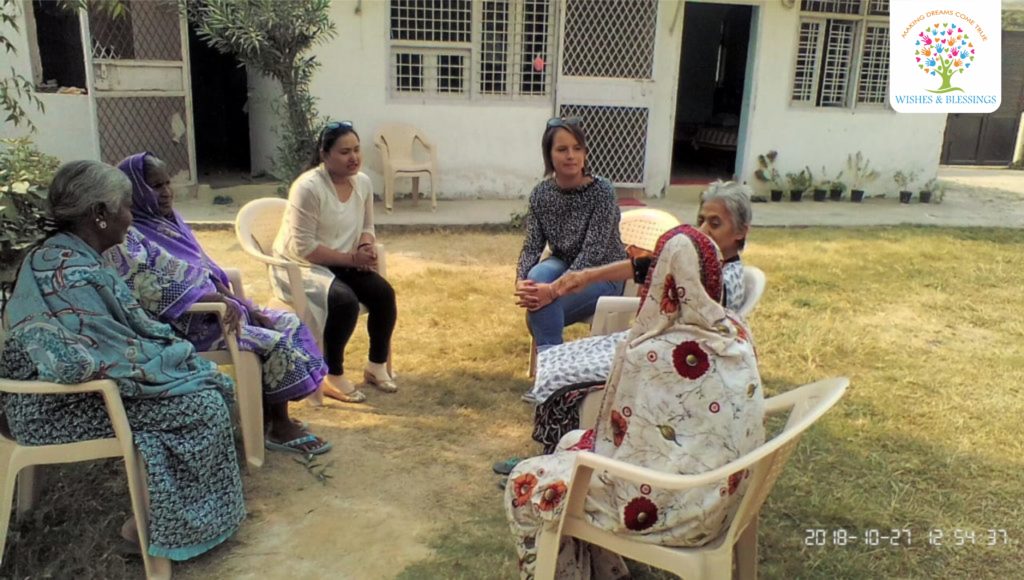 A few weeks later we got a chance to visit a children's home too. Chefs at Roadhouse Cafe put a nice meal together and we went to give the kids a little treat.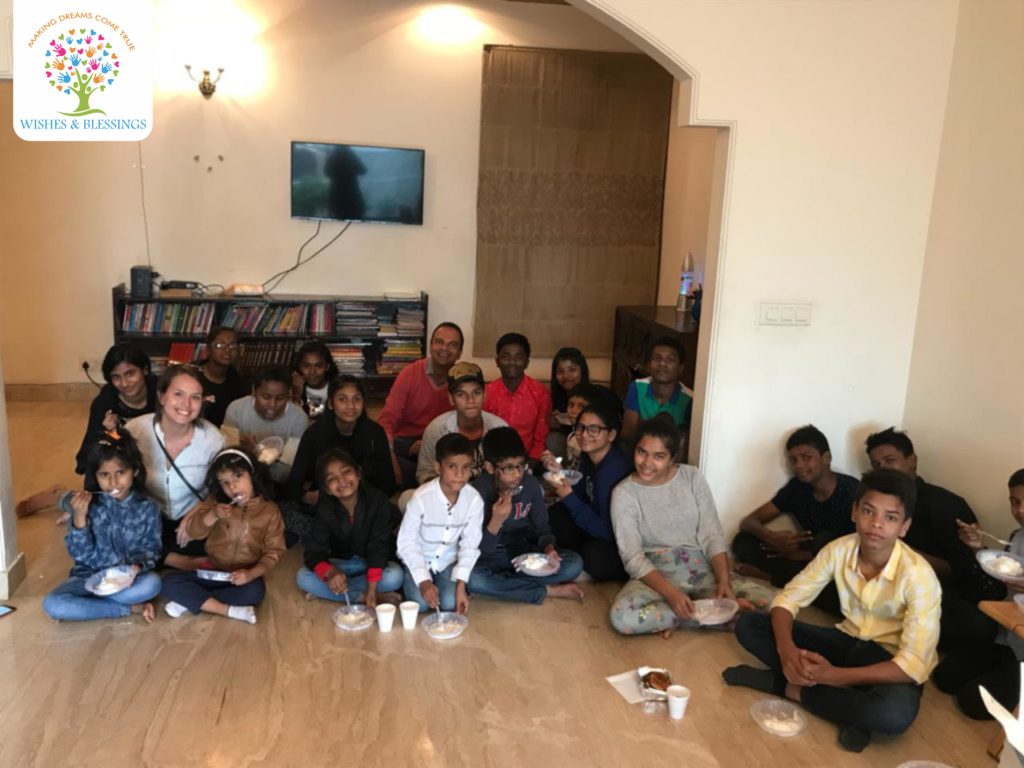 I must say, I still talk about those children. They seemed so well behaved (I'm sure they also have their moments sometimes :)), very well spoken (all of them could communicate in English!) and generally happy!
I will definitely continue helping and cooperating with WB. I am sure they make a big difference in the world. They lead by example through their professional work.
—————————————————————————————————————————————–
Spending just a few minutes with underprivileged people can be a life-changing experience. Seeing life from their point of view, listening to their stories or even just sharing a joke with them is like a ray of sunshine after a long rainy day.
Our beneficiaries also love meeting donors and new people! They are always excited to meet the people who are changing their lives.
Are you interested in spending some time with underprivileged people? Do you want to make a difference in your life as well as theirs? Get in touch with Wishes and Blessings and visit a shelter for the less fortunate!