2018 has been a year for growth for Wishes and Blessings. As the year comes to a close and we move into 2019, the team gives you a lowdown on the highs, the lows, personal and professional achievements and how 2018 has been a year of change and inspiration.
Naina Chauhan
Operations and Youth Manager
The year began by initiating new projects and strategies to reach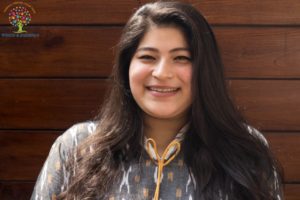 the ultimate goal for the organization. The Wishes and Blessings old age home for women kicked off and I was involved in almost every detail, right from finding the right property, fundraising, setting up the infrastructure, procuring essential goods for the home and finally receiving an inflow of residents! The whole process was an overwhelming, enthralling, life-changing and the most satisfying experience yet. Youth Lights, a project I oversee, reached new heights as I received 10 times the interns I was expecting. Taking field trips to all of our centres, helping them through their internship process has helped me grow as a mentor. The highlight of my year was when all the internship students handed in their final projects. Reading their emotional journals made my heart melt!
—————————————————————————————————————————————–
Riya Gosain
Marketing Manager
2018 was a year full of ups and downs. Working as a Marketing Manager at Wishes and Blessings was a new experience for me. The highlight of 2018 was definitely project 'Birthday Manao', where we celebrate the birthdays of visually impaired children. I feel that I have never heard a project like this one. To meet these children, to interact with them felt wonderful. On the professional front, the NGO started so many new projects and we learnt a lot. I feel that as a team, we really helped each other. We even inaugurated Mann ka Tilak… honestly, we have done so much this year that its difficult to pick just one thing to talk about. It truly was a wonderful year.
—————————————————————————————————————————————–
Vedika Mehta
Key Account Manager
If I could sum up 2018 in a few words I would say it was a year full of important lessons to be learnt, a few challenges and most importantly, fun! I feel I have grown the most in this year and I've been able to successfully overcome many obstacles. The biggest change of 2018 for me was entering the work phase. I joined my first job, I have made new friends and have met people from all stages and phases of life. Overall, 2018 has been a great year!
—————————————————————————————————————————————–
Barkha Hazarika
Media and Outreach Officer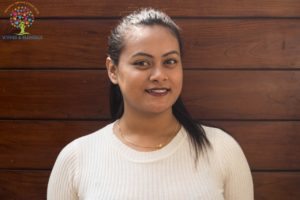 Honestly, 2018 started with a big kick in my life. From completing my higher education to finding employment, I have had many achievements. Although it hasn't been a bed of roses, the ups and downs have helped me grow. Professionally and personally, I have learnt a lot of lessons. But of course, I am not perfect and I still have a lot to learn. I am very excited for what the future will bring. And it is on this note of happiness that I hope the new year brings joy and prosperity in all our lives. Wishing you all a very Happy New Year!
—————————————————————————————————————————————–
Parul Kamra
Programmes Coordinator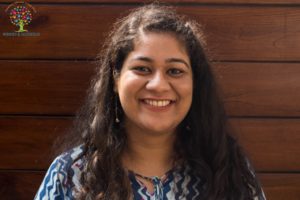 In a nutshell, 2018 was life-changing. I graduated and got my first job, right here at Wishes and Blessings. Working at Wishes and Blessings has exposed me to so many new experiences, and some of these experiences would only have been possible through this organization. I met ammas abandoned by their loved ones now happily staying at Mann ka Tilak and street children at the W&B shelter homes. The highlight of the year came towards the end of the year when I experienced my first Birthday Manao. To celebrate birthdays with visually impaired children is something I still cannot put into words. I have grown personally and have found more confidence in myself and my work. I am very excited to see what 2019 has in store for me!
—————————————————————————————————————————————–
Anoop Raghuvanshi
Programme Officer- Education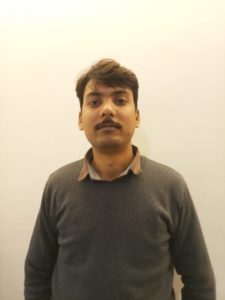 I joined Wishes and Blessings very recently, but have already had a lot of exposure to their various projects. I visited the Modi Mills Day Care Centre with colleagues to celebrate a birthday event. For me, it was really a great experience. I have never taken part in such things where people like us celebrate their birthdays with street children. The special treats project is truly unique. I am feeling glad and very thankful to the organization that they give me a chance to be a part of this.
—————————————————————————————————————————————–
Harpreet Singh
Graphic Designer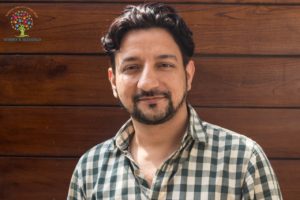 In March I joined Wishes and Blessings and this was my first step towards social service. Working with the WB family has been an amazing experience… ups and downs, fights, arguments, fun, food and team outing etc. I think my most favourite moment was the Charity Pop-up. The mad rush was really a memorable moment.
The best coincidence was that the first Wishes and Blessings retreat at Manesar was held on my birthday!
Each day is a new day at work and I learn something new every day.
—————————————————————————————————————————————–
Rashmi Chauhan
Project Officer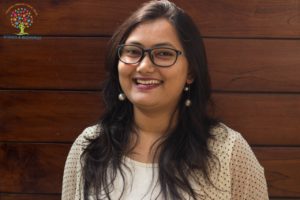 2018 was a year of change for me. I met my life partner and got engaged. I also joined the Wishes and Blessings family! Life took a 180-degree turn. The year was a mix of good experiences and meeting new people. It did have a few lows for me, but you need something sour to balance the sweet. I really enjoyed 2018 and now I am even more excited for what 2019 will bring. I hope that the new year will bring lots of good luck and I wish everyone a very happy 2019!
—————————————————————————————————————————————–
Urvashi Jain
Event Manager
Smiles and laughter,
Beliefs and despair.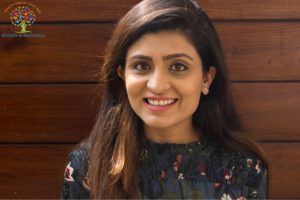 Lots of dreams,
Some came true, some still await.
Showered with love,
Soaked with blessings.
Hope the coming year is also as pretty as the one that just left!
—————————————————————————————————————————————–
Mohd Junaid
Project Officer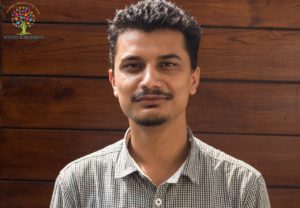 In 2018, I started a new job. Working in a new organization with a new team has been a brilliant experience! I think the biggest lesson I have learnt this year is that it's important to be in touch with yourself on an emotional level. Each interaction and experience you have sparks different feelings and it is important to be aware of these.